Rep. Babin Joins President Trump for Signing of NASA Transition Authorization Act
As Chairman of the House Space Subcommittee, I was proud to join a group of my colleagues at the White House on Tuesday to watch President Donald Trump sign the National Aeronautics and Space Administration Transition Authorization Act of 2017 into law. This bipartisan, bicameral legislation reaffirms Congress' commitment to the National Aeronautics and Space Administration (NASA) and directs NASA to pursue a balanced portfolio of activities. It also includes the TREAT Astronauts Act, which I authored by to give NASA the ability to care for our astronauts and enhance our understanding of the effects of spaceflight on the human body.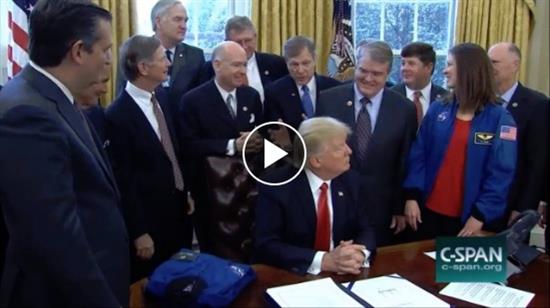 To watch Rep. Babin speak at the bill signing, please click here.

This is an exciting day for America as we have now entered the next chapter of human space exploration. With universal backing in Congress and President Trump's signature, the NASA Transition Authorization Act puts the United States on a clear path forward by providing certainty and long-term stability to NASA and America's human space flight programs. I appreciate the hard work of my colleagues in Congress and the leadership of President Trump in advancing this bipartisan effort to further America's leadership in space. I am also pleased to note the inclusion of the TREAT Astronauts Act, legislation that I introduced to ensure that our nation's astronauts receive support for medical issues associated with their service while also advancing research in long-term space missions.
Over 500 Attend Rural Workforce Opportunity Symposium

Our office hosted a Rural Workforce Opportunity Symposium in Warren, Texas on Wednesday for students in Tyler, Jasper, Newton, Hardin and Polk counties. From manufacturing and forestry to health care and maritime, our area is blessed with many diverse industries and business sectors that provide good-paying jobs. I invited representatives of these employers to come and meet with our high school students across much of the 36th District to share information about these career opportunities. Many of these jobs are right here in deep East Texas while others are just an hour down the road. Having held many different jobs in my own life – including time as a merchant seaman, refinery worker and truck driver – I'm pleased that hundreds of our high school students spent the day thinking about their own education and how that can translate into various opportunities for employment as they complete high school and plan their future.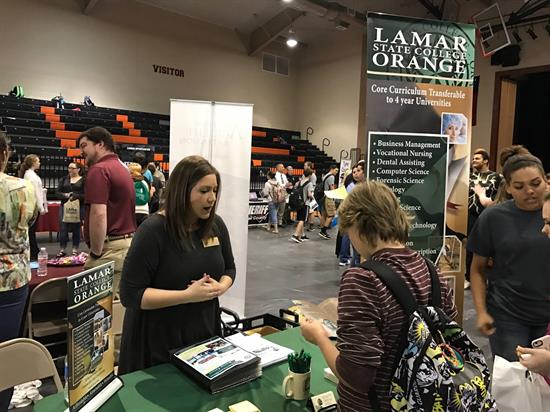 To view more pictures from the event, please click here.





Meeting With Texas 36 Constituents
Enjoyed welcoming Kathleen and David Kinser of Anahuac, Texas to our office in Washington, DC.
Great meeting the Rodriguez family from Deer Park, Texas during their tour of the U.S. Capitol. If you are planning a trip to DC, please be sure to schedule a tour with our office by
clicking here
.
- You're Invited -


Have Tax Problem and Nowhere to Turn?
Are you having problems with the IRS? On Wednesday, March 29th, my staff will be hosting a "Lunch and Learn" with the Taxpayer Advocate Service at our Deer Park office to address any IRS related issue you may be having. If you would like to attend, please be sure to RSVP at RSVP.Babin@mail.house.gov or call (832) 780-0966.