House Votes to Crackdown on Illegal Immigration


- Passes Kate's Law and Cuts Funding to Sanctuary Cities -
This week, I was proud to help lead the effort to pass the No Sanctuary for Criminals Act (H.R. 3003) and Kate's Law (H.R. 3004), two common sense bills that crackdown on sanctuary cities and enhance penalties for deported criminal aliens. July 1st marked two years since the tragic death of 32-year old Kate Steinle – who was shot and killed by an illegal immigrant who had seven prior felony convictions and who had also been deported from the U.S. five times.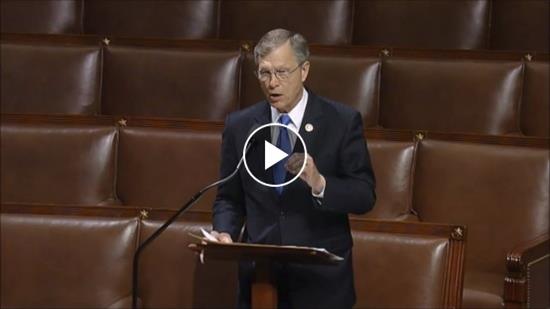 To watch Rep. Babin's floor speech, please click here.

Kate's death is a clear reminder that we must do more to stop the abuse of our immigration laws by criminals that repeatedly flaunt the rule of law. Kate's law puts in place new guidelines for stiffer penalties for criminal aliens who continue to re-enter the U.S. illegally. It is an important step in restoring law and order – and will protect American lives.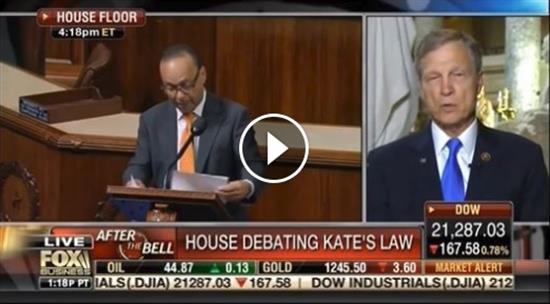 To watch Rep. Babin's interview on Kate's Law, please click here.

Sadly, there are local and state officials in our great nation that put the interests of criminal aliens before the safety of American citizens. The No Sanctuary for Criminals Act is common sense bill that cuts off certain federal DOJ grants to these sanctuary cities. Our bill redirects these funds to states and localities that are cooperating with federal immigration authorities and making America safer. This legislation sends a clear message – American taxpayers are tired of footing the bill for states and localities that threaten their safety. Our streets will be made safer by deporting these criminal aliens rather than letting them loose into American streets.

Supreme Court Reinstates Majority of President Trump's Travel Order
The U.S. Supreme Court's unanimously ruled on Monday to reinstate much of President Trump's executive order on extreme vetting, which parallels legislation I introduced (H.R. 81) two years ago. This is a major victory for America's national security and an important step in reining in activist judges and restoring the separation of powers. President Trump's executive order on extreme vetting is absolutely necessary to keep Americans safe. It is a targeted and common sense approach that is focused on the real threat posed by terrorists entering the United States from these failed and terror-prone states. As elected officials, we have no higher duty than to ensure the safety and security of the American people. I commend President Trump for making America's security a top priority. We cannot allow our refugee and immigration programs to serve as a 'Trojan Horse' threat to the American people.
Babin Applauds Decision to Rollback Misguided Obama-era WOTUS Rule
This week, the EPA officially issued its decision to repeal the Obama-era Waters of the United States (WOTUS) rule that would have given the federal government unprecedented authority to regulate virtually all water flows in America, including ditches and farmland ponds. This is welcome news for Texas farmers, ranchers and land owners. The Obama Administration's WOTUS rule was a massive EPA federal power grab by unelected government bureaucrats that uniquely hurt rural communities and trampled on private property rights. I commend EPA Administrator Pruitt for restoring common sense and returning decision making authority back to our local communities – and away from bureaucrats in DC.




Snap-shots from the Week
We were very excited to welcome this year's 36th Congressional District's Congressional Art Competition winner Dominic Nguyen (Clear Creek High School) and his family to Washington, DC for the national awards reception. Dominic's incredible painting of the Battleship Texas will hang proudly in the U.S. Capitol for the next year.
It was great to see Brody Jenkins and his parents Danel and Sharon of Deer Park, Texas. Brody and his family were in town as he started his first semester at the U.S. Naval Academy. I was proud to nominate Brody and very excited to follow his career.
Very honored to welcome David Eubank, a 10-year veteran of the Army Special Forces, and his amazing family to our office on Capitol Hill. David is an incredible Christian man who founded the humanitarian group Free Burma Rangers. He has gained national attention for a recent video showing him rescuing a little girl in Iraq under intense gunfire from ISIS. David was on Fox & Friends this week discussing the dramatic video and the special work he is doing with his family. To watch the interview, please
click here
.
Our office was proud to recognize the Deer Park High School Baseball Team with a Congressional Record statement honoring them on winning the 6A Texas State Championship. Congratulations to Coach Chris Rupp and the entire team.